Gabe Noel
Strings, Composer, Collaborator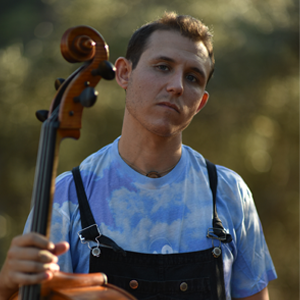 Gabe Noel is a Los Angeles based musician lurking in the background of hundreds of records, film scores, video games, world tours, and sound designs. As a bassist, cellist, and composer, he has recorded on albums ranging from Kendrick Lamar to Ry Cooder and has written cues for film and TV including Twilight and True Detective.
As a featured performer, Gabe's funky bass can be heard throughout Rockstar Games' video game series, Grand Theft Auto, and his ethereal sound has influenced scores such as Diana, Devil's Gate, and upcoming thriller The Dinner.
Gabe is also an accomplished arranger whose orchestrations can be heard on Father John Misty's breakout album Fear Fun, and it's critically acclaimed follow-up I Love You, Honeybear.
Productions
(Click on project to see details, trailers & music)
Gabe Noel
Gabe's sound is varied and diverse as his interests. He is equally at home across all genres. Though primarily a bassist and cellist, he uses additional instruments to craft his unique textures—from lap steel to modular synths, manipulated folk string instruments to processing software.